Raised So Far
$43,140.70
Help us raise vital funds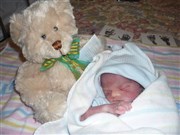 Creator: Krystle Beauchamp
Close at Saturday, 9 July 2011
In memory of "TIGER"
In memory of our Baby Jacques Tiger Buchanan-Brody 04/12/2010.

The Teddy Love Club (TLC) is a non profit organisation that is a support program for bereaved parents, family and friends.

Part of this organisation is the 'Bear Giving Program'. When Shaun and I were in Hospital after giving birth to Tiger, we were given a Teddy Bear. This was a gift from one bereaved Family to Shaun and I. It was something for us to hold close to us as we left the hospital with such empty arms.

The bear giving is the basis of the TLC support program by connecting with bereaved families and friends right at the very beginning and offer ongoing support.
Remember:

1 in 4 Pregnancies end in MISCARRIAGE,
There are 6 STILLBORNS EVERYDAY in Australia.
I am aiming to raise money for the TLC Pregnancy & Infant Loss Support Program www.teddyloveclub.org.au . TLC Supports families that experience the loss of their baby before or after birth.

Help me to support the TLC Program. Any donations, no matter how small will make a difference in the lives of these families.
I would like to thank everyone that has visted this page and made a donation :)..
Pregnancy Loss Australia (formerly known as teddy love club)
Pregnancy Loss Australia (formerly known as Teddy Love Club) is a national support program for bereaved families who suffer the loss of their baby or babies from miscarriage, stillbirth, termination for feotal abnormality and neo natal loss through our early support program and professional support services.
The program is the original bear giving program in Australia established 26th October 2002 in Adelaide. Donating teddy bears and complete care packages to families who suffer the loss of their babys in the hope the bear may help to ease the pain of leaving the hospital with such empty arms.
The program operates in every state of Australia with the program provided to every maternity hospital across the country. We are leading the way in providing professional support, guidance and comfort to bereaved parents, their families and friends.
We provide a range of support services including:
FUNDOMETER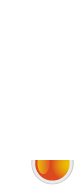 Target
$700
Raised So Far
$80